What's New at the WROC
Barre - Pilates Fusion
This fun, energetic workout fuses classical ballet and Pilates that will strengthen and tone your lower body and core. Read more and register online.
---
WROC REGISTRATION
All classes require pre-registration through online registration or completion of paper registration forms.

Please sign up before the first day of the class. All classes must meet the minimum enrollment. Classes not having the minimum number of participants may be canceled.

---
CHILDCARE
Childcare (for children ages 2 through 5½, who are not yet enrolled in kindergarten)
Please check specific classes for childcare availability. Call Mary Ann Walsh in the nursery at
412-835-6630x233 to reserve space for your child(ren).  Please allow time on your first visit to complete registration forms.
Childcare cost for all WROC classes is $2 per child, per hour, payable directly to the caregiver in the nursery.
---
SEVERE WINTER WEATHER POLICY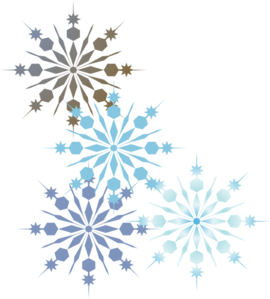 The WROC schedule for closing due to inclement weather will follow the Upper St. Clair School District.
When the school district is closed, all WROC activities are canceled.
When the school district is delayed, all WROC activities will take place at their scheduled time, unless otherwise determined by the facilitator or instructor.
Closing information is broadcast on television (KDKA, WTAE, and WPXI), radio (KDKA-AM 1020), and the Internet (www.westminster-church.org, wroc.westminster-church.org, pittsburgh.cbslocal.com (KDKA),  www.wtae.com, and www.wpxi.com.

---
WROC CLOSED
The WROC will be closed the following days:
| | | |
| --- | --- | --- |
| April 12 (noon) - 14: | | Holy Week |
| April 28 - 29: | | Rummage Sale |
---
FIRST CLASS FREE
Not sure about a fitness class? Try it out for free! Complete a registration form during your first visit. If you like the class, bring your check the next time!


---
COMMENTS or IDEAS?
Do you have an idea for a WROC class or a comment about an existing program? We'd love to hear about it! Please email Kathy Long.


---