Welcome to the WROC
As Director of the WROC, my goal is to support and encourage church members and non-members in their efforts to find balance in their lives:  physically, emotionally, mentally, and spiritually.  This balance leads to wholeness and the ability to be open and available to Christ in our lives. 
To achieve this goal, our desire is to give you meaningful activities and classes in the hope of coming alongside on your journey of life. This journey can be full of joy, difficulties, and at times devastating experiences. For this reason, we invite you to share life with us in our programs and activities to build fellowship and faith. Come experience Christ with us, providing the strength, comfort, and hope that only He can bring.
Blessings,

Kathy Long
---
WROC REGISTRATION
All classes require pre-registration through online registration or completion of paper registration forms.

Please sign up before the first day of the class. All classes must meet the minimum enrollment. Classes not having the minimum number of participants will be canceled.


---
GIFT CERTIFICATES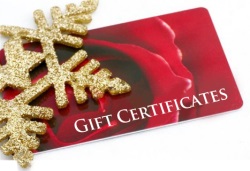 Are you searching for the perfect gift for a friend or loved one? How about a gift of health and wellness? The WROC has gift certificates available for all WROC fitness classes! Not sure what classes to choose? Your gift can be applied to any of our fitness classes.
Don't forget the little ones on your list. We're offering an Introduction to Ballet and Jazz class and a basketball course for our Li'l WROCers this winter. These make great gifts from grandparents!  
Looking for a gift for the entire family? We have you covered! Family Fitness Frenzy is a fitness program designed to build family relationships and encourage fitness.
To purchase a gift certificate, please contact Kathy Long at 412-835-6630x200.


---
CHILD PARTICIPATION
Childcare (for children ages 2 through 5½, who are not yet enrolled in kindergarten)
Please check specific classes for childcare availability. Complete applicable forms listed below and return them to the head sitter in the Nursery (Room 237). Paper copies are also available in the Nursery; please allow time on your first visit to complete the forms.
Childcare cost for all fitness classes is $2 per child, per hour, payable directly to the caregiver.
Li'l WROCers Classes
A variety of programs are offered for children. View current classes.
Forms
---
WROC CLOSED
The WROC will be closed the following days:
| | | |
| --- | --- | --- |
| | Thanksgiving | November 27 and 28 |
| | Christmas | December 24 and 25 |
---
FIRST CLASS FREE
Not sure about an athletic class? Try it out for free! Complete a registration form during your first visit. If you like the class, bring your check the next time!


---
COMMENTS or IDEAS?
Do you have an idea for a WROC class or a comment about an existing program? We'd love to hear about it! Please email Kathy Long.


---